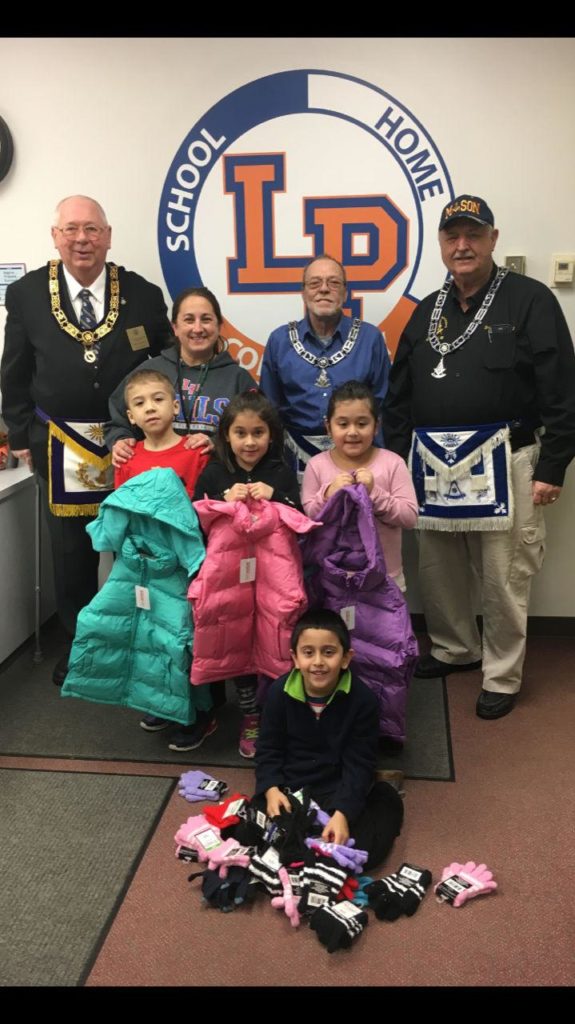 More than 100 children in need will have the clothing they need for winter thanks to the efforts of the brothers of Lincoln Park-Ionic Lodge No. 539.
On November 9, Masons delivered 146 sets of coats, gloves and hats to students at all Lincoln Park elementary schools. This is the ninth year that the Masons have put on their "Coats for Kids" program, which is funded by donations by members as well as fundraisers throughout the year.
The Michigan Masonic Charitable Foundation also provided a matching grant to the Lodge to double the scope and impact of the program.