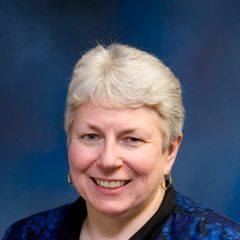 The Michigan Masonic Charitable Foundation proudly welcomes Jan Cross as a member of the Foundation's Board of Trustees, selected at its quarterly Board of Trustees meeting in January. Her appointment marks a milestone for Michigan Masons, being the first non-Mason and first woman to have served as a member of the board.

Jan is a member of Highland Park Chapter No. 483 of the Order of the Eastern Star, having served as Worthy Matron on three separate occasions and elected in October, 2018, to serve as the Grand Secretary.

Jan has an extensive background in business administration, having received her Master's Degree in Accounting from Walsh College, and has worked as an office manager/bookkeeper of a local synagogue, as well as owning her own bookkeeping business. She also served 19 years as the assistant controller of a private equity firm before retiring.

Jan is also active with guiding and mentoring Masonic youth, serving as Treasurer and on the Executive Board of the Grand Assembly of Michigan, International Order of Rainbow for Girls.

"While I did not grow up in a Masonic family, this fraternity has been a huge part of my life since I joined the Eastern Star in 1978," she said. "I look forward to adding a different perspective to the board, and I hope my service will be beneficial."

Jan's husband, Paul, is a member of Berkley Lodge No. 536 and was Past Grand Master of Masons in Michigan in 2001.